Anglim's Western Metal Works is Albuquerque's premier welding and fabrication shop, offering service to businesses throughout New Mexico. We've maintained an excellent relationship with other manufacturers, including outsourcing some of our processes to them, ensuring our customers receive the highest quality product.
Outsourced Operations
Our fabrication services are extensive, however a project may require something else for completion. We're invested in providing the best possible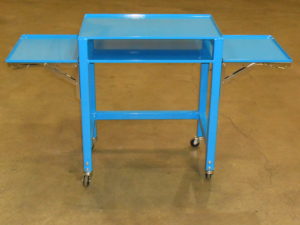 result for every project, and this means outsourcing some steps to specialized manufacturers. Some of the examples we outsource:
Powder coating
Hot dip galvanizing
Anodizing
CNC Machining
Plating
Engineering
Although we don't handle these processes ourselves, every project is inspected for quality before it's presented to the customer. If there are additional steps to be taken, we handle those in-house and ensure that you receive exactly what you commissioned, every time.
Design and Manufacturing
Utilizing our machining and fabrication processes, Anglim's Western Metal Works can work on a variety of projects including:
Prototype design and construction
Prefab components
Machine/equipment parts
Our work can be found throughout the state, in business, industrial and commercial sectors. You can get an idea of the projects we've completed in the past here, or contact us with more information about your needs to request a quote for service.
Call 505.822.9170 to learn more about our metalworking services.