Western Metal Works was started in 1981 as family-owned business founded by Clyde and Sandy Buckelew. Beginning as a one-man shop operating out of a garage, it grew and expanded to take on a wider variety of clients and jobs.
For over 20 years, Western Metal Works provided quality welding and fabrication services to businesses like PNM, the General Electric Airplane Engine Plant, Motorola, Intel, and Rio Grande Cement Plant.
In 2010, the original owners retired, selling the business to Kevin and Jennifer Anglim. Kevin had worked for Western Metal Works and had the skill, passion and experience needed to bring the business into the 21st Century!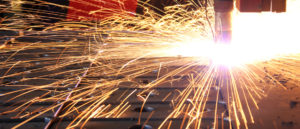 A Trusted Name in Metal Fabrication and Welding
Now known as Anglim's Western Metal Works, our business has expanded significantly! We have serviced individuals – including New Mexico's local farmers and dairymen – as well as corporate clients like Sandia National Labs, facility support to several local manufacturers as well as all New Mexico Air Force bases.
From welding repair to on-site fabrication jobs, and new construction, we have gained a reputation for completing fabrication projects with utmost skill and quality. Building on the strong foundations made by Clyde and Sandy, we are proud to continue our reputation of fairness, attention to detail, excellent customer service, and precise craftsmanship.
To learn more about our business, or to hire us for your welding and fabrication job, contact us today!
Call 505.822.9170 to schedule welding and fabrication service with our team.